On Monday, Paul and I finished the hardest parts of finishing the living room. The painting is done, the blinds are hung, and the curtain rod is still empty but ready to receive the curtains. The furniture is arranged. In a few days, I'm going to buy this 5'x8' rug to ground the sitting area:
and this TV stand: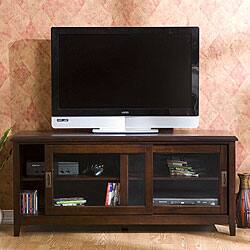 so that our new TV can stop living on our coffee table:
(Side note: doesn't President Obama look great on our new TV? I thought so.)
and we can start LIVING in our living room!
Paul needs to hang our clock above the fireplace, and I need to hang photos (LOTS of photos) to warm up those white walls, but that will be a fun process. I have a great idea for a big, asymmetric photo collage on the wall inside the front door. Also might get this 23"x35" Klimt stretched canvas, "The Tree of Life," which also ties right in with the whole color scheme:
On Saturday, we're heading down to Virginia for our friends Sarah and Ginny's wedding shower, and on the way we're going to stop at the Woodbridge Ikea to get another floor lamp to match the one in the picture above. If we see a pair of end tables we like, we might get those too, if the price is right! The shower is at 3:00, somewhere down Rt. 95 below Woodbridge, but we're leaving in the morning so we have time to stop at Lebanese Taverna for lunch before heading to Ikea. Should be a really fun Saturday!
Also, I posted pics of my various favorite babies: